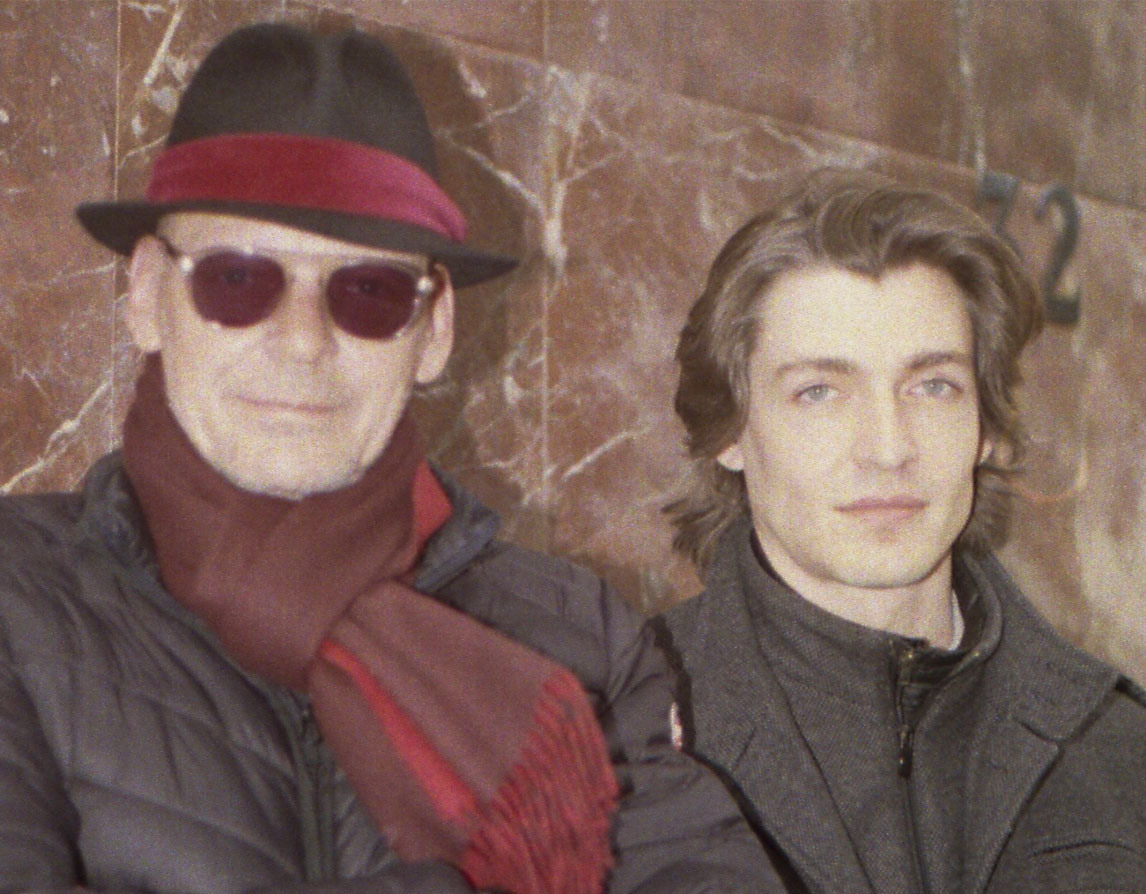 #PressRelease : Mark Buxton and David Chieze in Interview Magazine (DE)
12th April 2019 – The Interview Magazine
Peter Henssen, the founder of TARS, spoke to Mark Buxton and David Chieze, the perfumers behind the signature fragrance of TARS, a perfume for every man.
PETER HENSSEN Mark and David, you are some of the best perfumers of niche perfumery, created scents for Le Labo, Verdúu, Comme de Garcons and many others. While niche perfumes can cost more than 150 Euro, the TARS fragrances are sold for 30 Euro. Would you say that it is comparable with JW Anderson designing pieces for Uniqlo or Kenzo for H&M?
DAVID CHIEZE Well we didn't copy a bestseller like fast-fashion companies do. We created a new fragrance from a "page blanche". The big advantage of the brief was, that we were supposed to create a cologne. They are usually high in citrus notes and do not use very expensive notes like Jasmine or Oud.
MARK BUXTON Perfumers can create something that costs a fortune. What was interesting in this project is that we created something that is rich, natural and very high in quality – and still did not have to be incredibly expensive.
PH So the process is always a very creative one, no matter what the costs and the ingredients are?
DC Yes, that's absolutely true. When you create a scent you put in your feelings, it's something very personal. It also very much depends on your own memories which are triggered through certain smells.
PH And what memories would you associate with the TARS creation?
DC Oh.. there are a lot of memories from my childhood connected to TARS which are mostly triggered by natural smells. Like herbs when we cooked or the smells when you wander in nature. Those natural smells generally inspire me to create new scents.
MB I automatically got transferred to the south of Italy where you wander through the bergamotte or orange fields and where you smell the fresh distillation of bergamotte, lemon, cedar or mandarine. These very fresh, juicy smells in combination with the very modern woody notes. TARS (ÜberMann) are memories in nature.
"TARS IS JOY WITH A LOT OF ELEGANCE."
— DAVID CHIEZE"
PH Fragrances are an aspect of self-expression, what according to you does the TARS smell epitomise?
DC It's joy with a lot of elegance.
MB For me it's a kind of cologne which has been transferred into something young, very modern. It's not comparable with a classical, old fashioned Cologne like 4711 or so. TARS (ÜberMann) is the opposite, it's sparkling, young, modern and fresh. It's joyful and energizing. If you spray it on you have this "wow effect" which gives you energy in the morning.
PH You created the Signature Scent for TARS which is called ÜberMann. What is an ÜberMann for you?
MB A superman! (laughs) No, an ÜberMann is somebody absolutely sure of himself who wants to present his personality with his fragrance. All the women love him! And I hope men as well.
PH (laughts) I guess this as a buying argument?
MB Yes. And women can also wear it. It's not damn straight masculine, I think with those soft, modern, woody, ambery accord with some rose it gives the fragrance some unisex touch. When Karo (his wife) smelled this fragrance for the first time, she loved it and said "I could wear this as well".
PH You have been working together for more than four years and created the scent together. How does your process of creating a perfume look like?
DC Usually when we receive a brief, we both work on it. We discuss it, we create our formulas. We smell together, we give advice to each other and compare it. Like musicians who play four-fingers on the same piano.
MB Everyone has the liberty and the time to express himself and put the idea on the table. It was the same with TARS. David had a great idea, we both brought in our creativity and he completed the formula. The outcome is really a unique, excellent quality fragrance – that's for sure.
"YOU CAN BLINDFOLD ME AND TAKE ME TO LONDON, I WILL IMMEDIATELY RECOGNIZE WHERE I AM."
— MARK BUXTON
PH The Scherk brand TARS was first brought out in the 1930s. How did you manage to include the heritage into the development of the scent?
DC I think a cologne is a good theme since it's a classic. One of the first fragrance families that ever existed. We started from this and kept all the citrus notes which gave the scent the "cologne effect". We then modernized it with some woody notes, synthetic notes like ambroxan, as well as tangerine notes. It's all about keeping the contrast of the classical cologne and the modern notes.
MB With the brand being from the 1930, I thought your idea to bring out a cologne series was very clever. Fragrances in those days were a lot simpler, less sophisticated, less complex than today. To take the theme of a cologne and modernize it and put it into our time, so that you don't have the image of the old-fashioned fragrances anymore but moreover something that appeals to the modern man.
PH Why did Colognes recently have such a comeback?
DC Colognes will always be bestsellers. They are fresh, they are easy to wear, full of light, full of good energy. This never gets old somehow.
MB The heavy perfumery has been going on for a few years at least – I'm talking about oud and very strong woody notes which can be very overwhelming. I think we're at a turning point, where people want something a bit airier, a bit more natural. They want to breathe again! When you put on TARS in the morning you smile. Whereas when you put on some very heavy fragrance it can drag you down – they can be so violent.
PH What is a common misunderstanding people have about perfumes?
DC There are a lot of things. People for instance have a bad connotation about synthetic notes and think they are bad for allergies – the opposite is true. The natural ingredients are more responsible for allergies.
MB A lot of people think when you buy an expensive fragrance, you are buying more quality. This is usually bullshit because when you look at the formula of TARS for instance, I think there is at least 35% of natural product in it – which is a lot and which stands for quality. The formula should always balance naturals with synthetics to get something unique and qualitative.
PH You of course have a very refined sense of smell, do you define cities by smell? And if so which city is your favourite?
MB You can blindfold me and take me to London, I will immediately recognise where I am. Because of this ugly, greasy, fat smell. London smells like fast food. Berlin is a mixture of water, metal, concrete, wood and underwood. Paris is horrible, it smells like dogshit. My favorite would probably be (thinks)… Barcelona – with it being so close to the sea. You have this fresh breath and very exciting smells in the air. It's a mixture of nature, concrete and sea.
DC I like smaller cities, and countryside, with trees, flowers, herbs, plants, the sea – nature! Where the good smells originally come from. I don't like the smell of big cities as such, but if we would create a smell about big cities, their architecture, ambiance, history, their light, food culture, this is completely different and becomes very interesting.
PH Thank you very much!