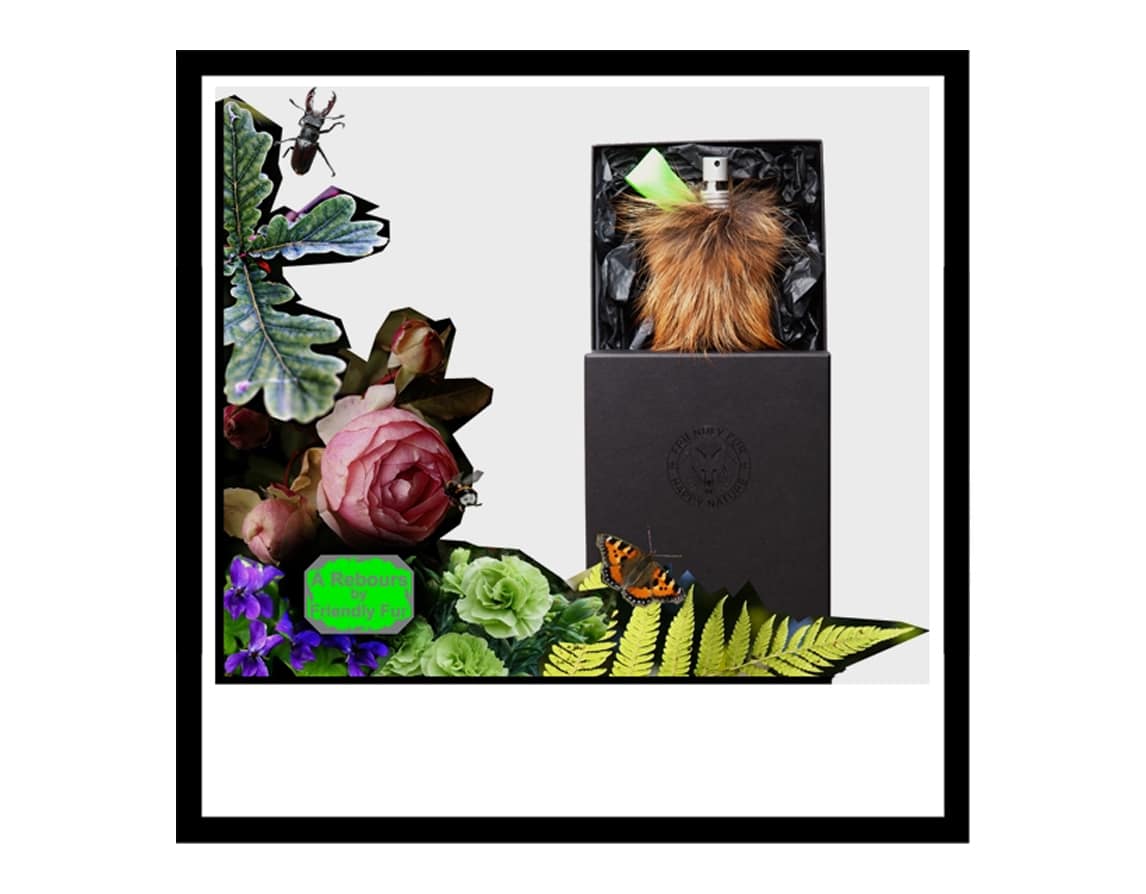 The perfume A Rebours by Friendly Fur
Today I want to present you the new perfume À Rebours by Friendly Fur. I was involved in the production process so far as Nikolas came to me several times to show me the different steps – briefing, packaging and finally the first draft of the perfume.
À Rebours (Against the Grain) was inspired by the famous same-named novel by Joris-Karl Huysmans. Whilst in the novel the central theme is decadence and the so called 'ennuy' (boreness), the perfume is completely different. No wonder, the perfumer who created À Rebours is no one else than Mark Buxton. The creative duo has conceived a scent that is clean and dirty at the same time. Like the wolf who has eaten Little Red Riding Hood… well, we are talking about fox.
The famous perfumer Vero Kern once said, A good perfume always needs something dirty." À Rebours has this dirty something. Under the green delicacy, whicht reminds me of dewy rose petals and the innocence of the mirabelle girl from the movie The Perfume, the scent has something really profound. To be concrete: civet and castoreum. Not too much, not too little.
The green tangerine that appears as one of the first impressions accompanied by bergarmot, is sourly fresh and blends with cardamom and rose. Freesia reveals a floral peak. In the heart the scent becomes rougher with seductive jasmin, leather and animalistic notes that appear softly, but are coated by the green tangerine. It's not their time yet. This is saved for later, when oriental notes lay down on the forest floor.
À Rebours is always airy. The hesperidic notes are highly concentrated, which keeps the dirty notes tamed. The perfume is distinctive, but never dominant. You can wear it day and night.
It is very difficult to create a perfume that is something special, À Rebours is special.
At this point I would like to emphasize, that the fur used for the flacon-coating is made from Friendly Fur that results from over-population and controlled forest management supporting biodiversity.
Category: unisex – Year: 2012
Conception: Nikolas Gleber – Perfumer: Mark Buxton
Notes: bergamot, freesia, galbanum, violet, orange blossom, green tangerine, cardamom, black rose, magnolia, jasmin, cumin, leather, osmanthus, carnation, civet, castoreum, oakmoss, patchouli, musk, cistus, Chinese cedar, ambergris
www.friendlyfur.de